THE CHALLENGES: INTELLIGENCE GOVERNANCE OF THE FRENCH STATE
The major challenges in terms of data processing for intelligence today are both to make the best use of the data from each intelligence sensor and also to intelligently merge all the data acquired to extract more knowledge (status, predictions) on the situations of interest.
In an uncertain and constantly changing world, the mastery and exploitation of vast quantities of data are strategic but often time-consuming and complex in the intelligence and security fields. Ministries and actors of defence and security need to be assisted in their regalian mission by having efficient and structuring data analysis tools to
Inform geo-political decision-making

Ensure the security of goods, people and events

Maintain the country's competitiveness
THE SOVEREIGN Data operating system ENABLES TO ADDRESS USE CASES IN THE FIELD OF MILITARY, SECURITY, SOCIAL, POLITICAL AND ECONOMIC INTELLIGENCE WITH 5 KEY BENEFITS
Maintain operational superiority

Accelerate the provision of strategic and differentiating indicators

Tooling intelligence research and detection of weak signals in information oceans

Increase information capacity

Increase the performance of dedicated OSINT solutions
Our data operating system integrates seamlessly with our clients' existing application environment and omni-channel CRM (customer service, sales force and marketing automation), Unified Commerce and Market & Speech Intelligence platform offerings. Our customers benefit from a 360° view of their business ecosystem and customer knowledge in order to make quick decisions, while reducing risks.
Our ChapsVision solution provides a cognitive platform for analysts and government agencies to apply artificial intelligence, predictive techniques and association search to very large volumes of data. 
AMI Enterprise Intelligence® enables institutions to leverage Big Data to better understand their changing environment. Our platform enables the identification of influence operations and the conduct of accurate multilingual geopolitical intelligence in order to anticipate future challenges.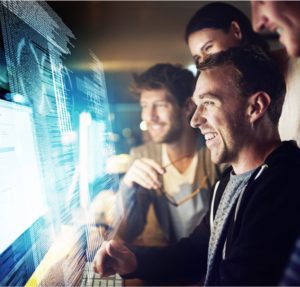 MediaCentric® is an OSINT platform designed to support digital collection and investigation operations in the WEBINT, SOCMINT and DARKINT domains.
MediaCentric® extracts relevant information through automatic collection of complex and multiple sources (Web, Social Networks, Deep&Dark, Cyber sources, etc.), performs in-depth analysis of large volumes of multilingual multimedia data (texts, videos, networks of relations) and offers a structured visualisation of results and the edition of synthetic reports for the dissemination and capitalisation of the information MediaCentric® is used in particular for the investigation of targets, for real-time monitoring in crisis situations and for the detection of malicious activities.
MediaSpeech® is a multilingual voice transcription solution that converts audio and video tracks into searchable text transcriptions. Thanks to the deep learning networks now widely used in Artificial Intelligence systems, MediaSpeech® relies on an extremely fine modelling of the acoustic space, which is robust in the face of speaker variability (speed, accents, etc.) and sound conditions, and thus offers an even more accurate and faster transcription.
The MediaSpeech® Mobile speech recognition solution operates in real time, in a standalone embedded mode, without the need for network or third-party server access. MediaSpeech® Mobile runs on Android smartphones and tablets and can be adapted to dedicated hardware. MediaSpeech® Mobile provides very high-quality speech recognition and robustness to adverse conditions such as: data capture in the field or voice interaction in military vehicles.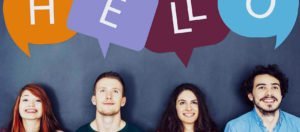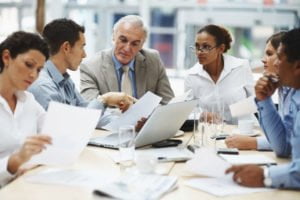 Trezell, a gateway designed to easily exchange any type of information between networks of different classification. To optimise tactical field operations, you simply and efficiently control everything that enters and leaves your classified network, with optimised response times.
The ChapsVision intelligent platform aggregates a set of interconnected solutions capable of feeding customer engagement in real time. It is highly compatible with your information system.
Put data at the heart of customer engagement for a sustainable relationship that generates results
360° collaborative and omnichannel CRM at the service of customer relations. Adapts to all the business needs of your organisation
A suite of web & point of sale solutions that meet your customers' expectations and your business imperatives
Support the negotiation, the decision and the development of your presence in mass distribution and in selective circuits
Omnichannel solution that increases customer engagement and loyalty and boosts your growth. Communicate on your customers' favourite channels
contactez nos experts du secteur régalien