Customer knowledge is the first step to a truly personalised and engaged relationship.
Explore and segment your data independently.
Create custom audience segments based on your unified customer profiles.
POWERFUL SEGMENTATION WITHIN EVERYONE'S REACH
Cross-reference all of your data accurately and perform as many searches and segments as required via an intuitive and comprehensive exploration engine.

Search on fixed dates, sliding dates, anniversaries, etc.

Multi-criteria declarative & behavioural search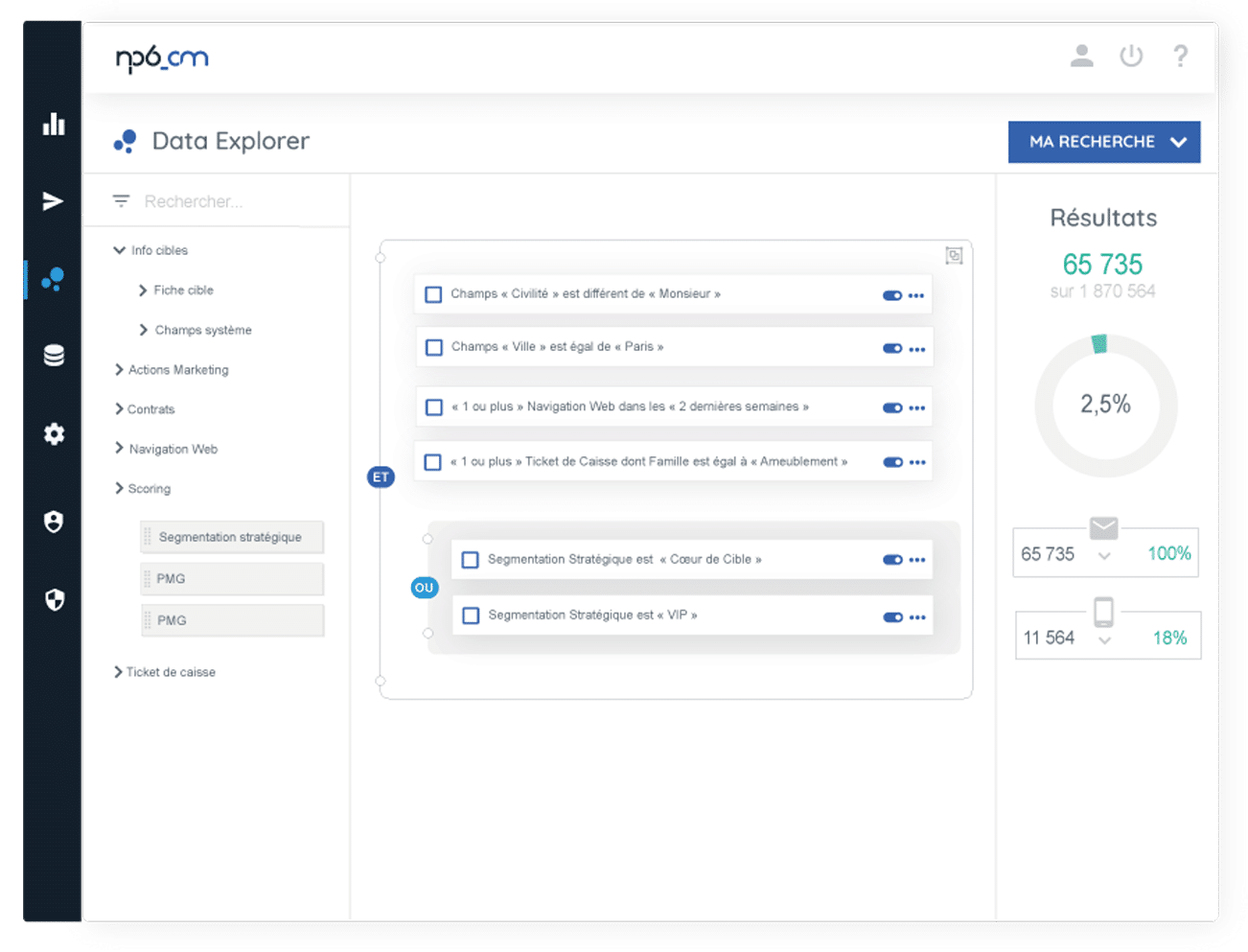 NP6 CM automatically updates your audience segments in real time to trigger effective marketing campaigns.
NP6 BY CHAPSVISION PLATFORM FEATURES
Move from a fragmented universe to a unified view of your customers
Break through the barriers to one-to-one marketing
Engage in a personalised conversation with your customers
NP6 has enabled us to easily personalise our communications to different customer segments.
WHY CHOOSE THE NP6 BY CHAPSVISION
MARKETING AUTOMATION PLATFORM?
CONTACT OUR SEGMENTATION EXPERTS
IN MARKETING AUTOMATION