INSURANCE &
MUTUAL HEALTH INSURANCE
INSURANCE & MUTUAL HEALTH INSURANCE CHALLENGES
Because of the many players, the strong competition and regulatory pressure, and the digitization of customer relations, Insurers and Mutuals Health Insurance are faced with several challenges. The most important are knowing the risks they will take, pricing based on customer segmentation, developing new offers, attracting new customers and retaining existing customers.
With the development of autonomous vehicles, the arrival on the market of "Pay How You Drive" insurance offers, the proliferation of data left by customers on websites, on social networks including comments, geographic locations frequented, centres of interest and centres of activity, etc. will allow insurers to collect more and more data to improve the knowledge of their customers and their risk profiles, but also to offer new products that are better targeted to attract new customers. While the control and use of internal data is strategic for insurance and mutual health insurance, monitoring the business ecosystem is just as important in order to remain competitive while continuing to attract and retain customers.
THE UNIQUE Data operating system THAT MEETS ALL THE INSURANCE AND MUTUAL HEALTH INSURANCE BUSINESS NEEDS
Benefit from a 360 ° vision of the member, of his household and contracts, the requests and the answers provided

Improve the quality and efficiency of customer service through conversation analysis and sentiment analysis. Refine the risk assessment: identification of fraudulent and unjustified claims, prediction of the severity of claims and potential losses

Optimize the processing of claims with NLP-type technologies

Offer multichannel relationship programs, personalized and orchestrated around the life moments of members, in the service of a better conversion

Generate additional sales while reducing the prospecting effort

Monitor market developments (competition, regulation, technology) for better decision making

Monitoring of conversations with call center agents for better quality and operational profitability of your customer service
Insurance companies, mutuals and provident institutions take advantage of the predictive scores, alerts and recommendations offered by the ChapsVision Data operating system.
ChapsVision offers a cognitive Data operating system intended for analysts and trades in Insurance and Mutuals allowing them to apply artificial intelligence, predictive techniques and search for associations based on very large volumes of data. Our Data operating system integrates perfectly the existing application environment of our customers and the omni-channel CRM (customer service, sales force and marketing automation) and Market & Speech Intelligence offers. Our customers thus benefit from a 360 ° view of their business ecosystem and customer knowledge in order to make rapid decisions, optimize their revenue and customer loyalty, while reducing risks.
Offer an omnichannel and personalized customer relationship thanks to: 
a unified vision of your customers: socio-demographic data, equipment, history of interactions, household structure, behavioural and predictive data,

centralized management of the various contact points (telephone, email, SMS, Chat, social networks, public FAQs, mail, customer area),

 

automated processing processes

 
 This allows the management of cars and non-cars claims for individuals and companies, the management of requests from members or the processing of management acts related to life insurance and provident contracts. Learn more about the Customer Service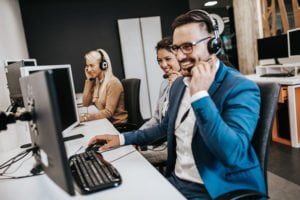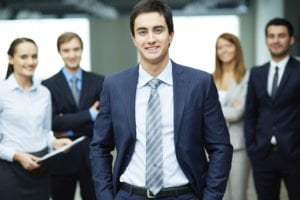 Give your sales forces speed and efficiency to win prospects and increase customer value thanks to:
a unified vision of your customers,
the automatic integration of qualified leads,
the organization of sales actions until the signature of the proposal.
This allows, for example, the sales animation of prospects and members spread throughout the territory.
Adapt your communication according to the moments of your customers' lives. Our data-augmented omnichannel marketing automation platform allows marketing teams to build and manage customized relationship programs independently, in the service of increasing customer value. This makes it possible, for example, to carry out cross-sell operations on life insurance contracts via the display of personalized banners on the members' area.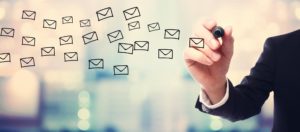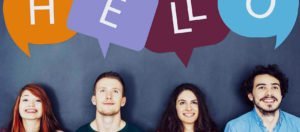 A multilingual voice transcription solution, MediaSpeech® converts audio and video tracks into searchable text transcriptions. Thanks to deep neural networks (or deep learning) today very present in Artificial Intelligence systems, MediaSpeech® relies on extremely fine modeling of the acoustic space, robust in the face of speaker variability (flow, accents…). 
Sound conditions offer an even more precise and faster transcription. MediaSpeech® also transcribes voice interactions in the Contact Center. Thus, offering better customer knowledge and better operational profitability of customer service via automation (reception, natural language, Call bot). 
Our business intelligence and competitive intelligence solution, AMI Enterprise Intelligence®, enables companies to harness Big Data to anticipate changes in their environment – competitive, technological and legal – and to identify new development prospects.
Analyse product reviews or follow your reputation on social networks! 

The ChapsVision intelligent platform aggregates a set of interconnected solutions capable of feeding customer engagement in real time. It is highly compatible with your information system.
Put data at the heart of customer engagement for a sustainable relationship that generates results
360° collaborative and omnichannel CRM at the service of customer relations. Adapts to all the business needs of your organisation
A suite of web & point of sale solutions that meet your customers' expectations and your business imperatives
Support the negotiation, the decision and the development of your presence in mass distribution and in selective circuits
Omnichannel solution that increases customer engagement and loyalty and boosts your growth. Communicate on your customers' favourite channels
contact our insurance and mutuals experts