THE ISSUES OF GOODS IN THE AGRI-FOOD SECTOR
Manufacturers in the food industry are facing globalization, the wave of organic health and local consumption. This strong change has the effect of profoundly changing organizations, distribution channels and consumer behaviour. Harnessing the potential of vast amounts of valuable data can help the agri-food industry better analyse, understand and make clear major market trends. In this context, mastering and capitalizing on the data of your sector is a strategic issue to better forecast its stocks, production flows, distribution and offer products adapted to consumer behaviour and monitor market developments to anticipate trends and growth opportunities.
THE UNIQUE DATA INTELLIGENCE operating system THAT MEETS ALL THE BUSINESS NEEDS OF THE AGRI-FOOD SECTOR
360 ° customer vision and verbatim analysis (social networks)

Development of new products and services by analysing consumer behaviour — Detection of additional or cross-selling opportunities

Detection of the development of new sales channels by analysing the effectiveness of distribution channels

Anticipate threats related to changes in the sector (health crisis, etc.) and predict the impacts on the distribution network

Identify growth opportunities through monitoring your ecosystem (competition, technology, regulations, etc.)

Monitoring of phone advisor conversations for better quality and operational profitability of your customer service
ChapsVision offers a cognitive operating system for analysts and business functions of food manufacturers enabling them to apply artificial intelligence, machine learning, predictive techniques and association research on large volumes of data.
Our operating system integrates perfectly with the existing application environment of our customers and the omni-channel CRM (customer service, sales force and marketing automation), Unified Commerce platform and Market & Speech Intelligence offers. Our customers thus benefit from a 360 ° view of their business ecosystem and customer knowledge in order to make rapid decisions, optimize their revenue and customer loyalty, while reducing risk.
As a brand, equip your field sales force to effectively manage your commercial activities and your in-store merchandising strategy. Your sales representatives plan their tours, they monitor and strengthen your field presence in order to improve your sales performance.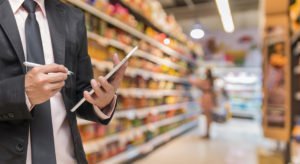 As a brand, disseminate your merchandising strategy by supporting the negotiation, decision-making and development of your presence in mass distribution and selective channels. Your sales representatives are able to optimize the layout of the shelf, increase the visibility of your products and boost your sales and market share. 
Adapt your communication according to the moments of your customers' lives. 
Our data-augmented omnichannel marketing automation platform allows marketing teams to build and manage personalized relationship programs independently, in the service of increasing customer value.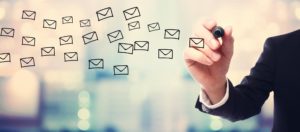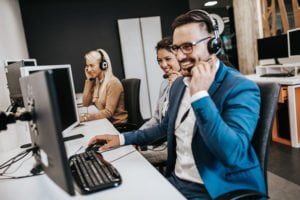 Unify the handling of B2B & B2C complaints and inquiries in a single solution. Manage health crisis situations with responsiveness and transparency. Offer an omnichannel and personalized customer relationship thanks to
a unified vision of your customers: descriptive data, orders, deliveries, history of interactions, behavioural and predictive data,
centralized management of the various contact points (visit, telephone, email, SMS, Chat, social networks, public FAQ, mail, customer area),
automated processing processes.
A multilingual voice transcription solution, MediaSpeech® converts audio and video tracks into searchable text transcriptions. Thanks to deep neural networks (or deep learning) today very present in Artificial Intelligence systems, MediaSpeech® relies on extremely fine modelling of the acoustic space, robust in the face of speaker variability (flow, accents…) And sound conditions, and thus offers an even more precise and faster transcription.
MediaSpeech® also transcribes voice interactions in the Contact center. Thus, offering better customer knowledge, better operational profitability of customer service via automation (reception, natural language, Call bot).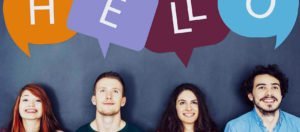 Our business intelligence and competitive intelligence solution, AMI Enterprise Intelligence®, enables companies to harness Big Data to anticipate changes in their environment – competitive, technological and legal – and to identify new development prospects.
Opt for in-depth competitive and regulatory monitoring that will help you define the actions necessary to put in place to comply with these new requirements or develop new opportunities. 
The ChapsVision intelligent operating system aggregates a set of interconnected solutions capable of feeding customer engagement in real time. It is highly compatible with your information system.
Put data at the heart of customer engagement for a sustainable relationship that generates results
360° collaborative and omnichannel CRM at the service of customer relations. Adapts to all the business needs of your organisation
A suite of web & point of sale solutions that meet your customers' expectations and your business imperatives
Support the negotiation, the decision and the development of your presence in mass distribution and in selective circuits
Omnichannel solution that increases customer engagement and loyalty and boosts your growth. Communicate on your customers' favourite channels
Contact our agri-food experts