e-merchandising & searchandising
Because the user experience is a pillar of the customer relationship, equip your e-commerce site and your shops with adequate functionalities.
The functionalities of the e-merchandising & searchandising solution of Octipas by ChapsVision, allow you to enhance the brand image of your company and improve the experience and satisfaction of your customers.
To have an immediate and significant impact on your sales and margins, start by simplifying access and discovery of your offer and help your customers find the right product.
Octipas by ChapsVision is the only AI-enhanced digital experience platform specifically designed for retail that will allow you to captivate and engage customers in the purchase across all sales channels.
The teams in charge of the digital shopping experience will have at their disposal a solution made up of mutually enriching modules, enhanced by Artificial Intelligence and operated via a simple and intuitive interface.
As an expert in e-merchandising for over 10 years, we help retailers to ensure that each consumer profile quickly finds the product they are looking for and is inspired by the offer.
For retailers:
Reconcile customer expectations with the retailer's imperatives
For the consumer:
Enjoy a pleasant and efficient shopping experience
Analyse and improve continuously.
Increase the number of product access paths. Display the right key buying factors.
Be inspired by product and content highlights.
Optimise the speed of shopping cart construction.
Adjust and enrich your product data.
searchandising : Octipas immersive search
Provide accurate search results to improve conversion.

Customise the products that appear and the product rankings for each visitor.

Customise our algorithms to align with the retailer's business objectives.

Add additional data, such as: margin, offline sales and return data, to create an algorithm that is unique to your site and closer to your business strategy.

 
What are the benefits?
Provide an inspiring search experience

Reduce the speed of shopping cart construction

Improve conversion rate
e-merchandising : Octipas predictive Merch
AI-based technology works in tandem with merchants to help them be more data-driven and impactful.

Help customers select products based on filters and sorting tailored to their usage, practice levels, etc.

Propose product layouts that are adapted to each page and to each customer, while being scalable according to the business activity.

Hit the nail on the head with highlights and leverage AI to continuously improve accuracy while applying a business constraint.
What are the benefits?
Simplified access to products for all types of customers

Increased average basket value (in volume and value)

Stimulate impulse buying

Increased loyalty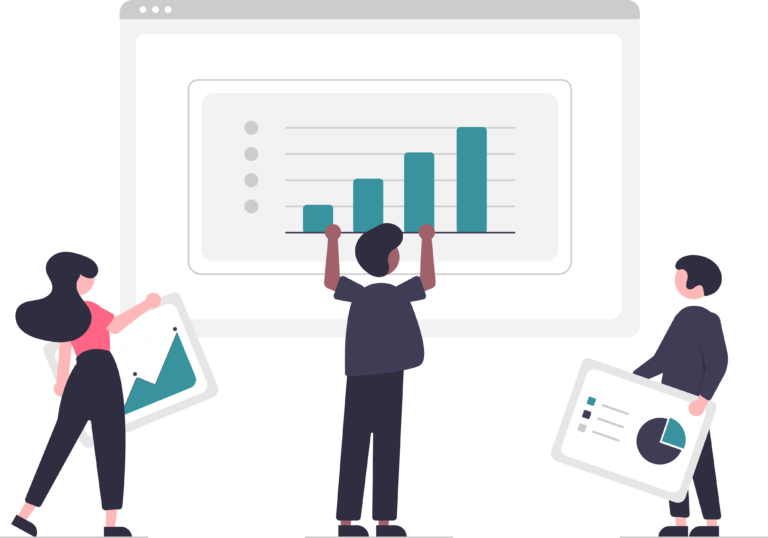 Quickly discover which products or content are underperforming, customise how products or content are displayed by segment, and boost, bury or lock products or content to tell a visual story.
Understand how your customers behave with information about their unique journeys and preferences. Translate this directly into action to improve your search and navigation behaviour.
Set up and analyse A/B testing to track products, brands and more.
recommandation & personnalisation
Our solution is fed by all the interactions recorded on the site during each visit (pages viewed, products viewed, facets clicked on, placing in the basket, purchase, etc.). By analysing this data, the engine is able to recommend products and content by comparing the user's current behaviour with the behaviour observed beforehand for all Internet users.
At the same time, it gives business teams the ability to constrain the engine to best serve the business plan of the moment.
Customisation of the experience as soon as the user lands on the site

Suggestions based on basket content and purchase history
What are the benefits?
Establishment of a personalised relationship

Taking into account the user's preferences

Significant increase in revenue and profitability
ATTRIBUTE MANAGER / CATALOGUE MANAGER
Our solution enables retailers to enhance their product data and transform it into meaningful information for customers in their purchasing process.
Go from product information to consumer information.
Get the full potential of your products in the catalogue to better offer them. Our solution allows you to better configure and homogenise all your attributes to perfect your product presentations on your e-commerce site.
What are the main features in the Catalogue Manager?
Virtual attributes

Product activation rules

Uniformity of product attributes

Definition of linked products
UNIFIED COMMERCE FUNCTIONALITIES
OMS : order management system
Orchestrate the omnichannel management of your orders and avoid stock-outs
Offer your customers a complete omnichannel shopping experience 
Remove the boundary between digital and physical commerce  
Manage the tasks inherent in shop management from your sales staff's tablet
Put an end to stock fragmentation and repetitive stock-outs
Develop a seamless experience with your customers from start to finish
Empower your salespeople to be at the heart of a unique customer experience
Offer the right product at the right time to the right customer
Vendor Performance Optimisation
Optimise the relational, commercial and organisational power of your salespeople  
Octipas has enabled us to increase the skills of our teams in e-merchandising. Today, everything is managed automatically and dynamically via rules, which means that on a day-to-day basis we can go much faster and further in the deployment of our e-merchandising strategy.
Octipas allowed us to create navigation pages, to design facets, sorting, ranking, and to create content animations.
Thanks to Octipas, I have been able to improve my time to market on all the deployments of commercial animations and merchandising and increase my transformation rate and my turnover. If I had to remember two words, they would be Agility for my teams, and Instantaneousness for the deployment of a web-based sales animation.
WHY CHOOSE THE UNIFIED COMMERCE PLATFORM?
*Best results observed with our clients
contact our E-Merchandising & Searchandising experts