THE CHALLENGES OF PUBLIC SECTOR ASSETS
Faced with increasingly informed and demanding users who expect individualised services, the intelligent automation of administrative processes has become a vital issue.
This vital issue involves more efficient and omnichannel management of the personalised user relationship in the service of user satisfaction.
Helping to make social, economic and political decisions

Benefit from a 360° vision of your ecosystem (regulatory, technological, competitive intelligence, etc.)

Analyse huge volumes of data related to user and citizen behaviour

Improve the quality of user service and the operational efficiency of the contact centre
ChapsVision helps public sector organisations to meet the major challenges of their digital transformation and dematerialisation.
By combining large-scale data with technology, ChapsVision solutions help agents in ministries, public institutions, public agencies and local authorities in their public service mission by ensuring data sovereignty.
THE UNIQUE Data operating system THAT MEETS ALL THE BUSINESS NEEDS OF THE PUBLIC SECTOR
These techniques meet the sector's business needs such as:
360° vision of the user, his equipment, requests and responses

End-to-end processing of files, regardless of the application channel, by de-siloing the data

Assisting agents in processing thousands of requests by using NLP and dynamic FAQ technologies

Improving the quality and efficiency of the contact centre by analysing conversations between agents and users and analysing users' feelings

Empowering users for simple and frequent procedures regardless of the time slot via online forms, user spaces and public FAQs

Secure sensor feedback
ChapsVision provides a cognitive operating system for analysts and public sector businesses to apply artificial intelligence, predictive techniques and search for associations on very large volumes of data.
Our operating system integrates seamlessly with our customers' existing application environment and omni-channel CRM (customer service, sales force and marketing automation), Unified Commerce and Market & Speech Intelligence platform offerings. Our customers benefit from a 360° view of their business ecosystem and customer knowledge in order to make quick decisions, optimise their revenues and customer loyalty, while reducing risks.
Coheris CRM by ChapsVision
Coheris CRM by ChapsVision is the software for the management of the increased user relationship allowing to treat in an efficient way all the solicitations whatever the channel used. The centralisation of user knowledge associated with the automation of the processing of requests guarantees a high degree of user satisfaction and a comfort of use for the agents.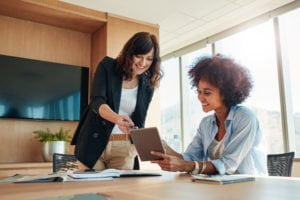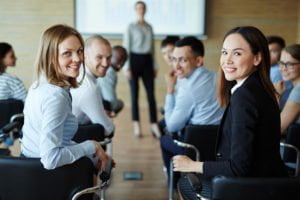 Since its creation, Coheris Spad has maintained privileged relations with the Education and Research sector thanks to high-level scientific partnerships and a distribution agreement signed with the Ministry of Higher Education and Research. In addition, prestigious universities in the United States of America, the United Kingdom, Spain, Portugal, Germany, Canada, Taiwan, Norway, etc. have been using it on a daily basis for several years.
As a pioneer and leader in data analysis, Coheris Spad is appreciated for its ease of application of courses and theoretical presentations, as well as its wealth of methods and the quality of its results.
With our secure exchange platform, protect industrial sensor feedback from cyber-attacks from the collection network:
Imperviousness of the critical network to network attacks and virus propagation.

Guaranteed integrity and authenticity of transferred data

ANSSI and IEC 62443 compliance.
Our Cross Domain Solution is designed for water and wastewater utilities, urban transport and I.T. industries.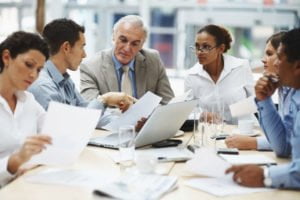 Our multilingual regulatory and technology intelligence solution, AMI Enterprise Intelligence®, enables institutions to leverage Big Data to better understand changes in their environment and anticipate future challenges.
The ChapsVision intelligent platform aggregates a set of interconnected solutions capable of feeding customer engagement in real time. It is highly compatible with your information system.
Put data at the heart of customer engagement for a sustainable relationship that generates results
360° collaborative and omnichannel CRM at the service of customer relations. Adapts to all the business needs of your organisation
A suite of web & point of sale solutions that meet your customers' expectations and your business imperatives
Support the negotiation, the decision and the development of your presence in mass distribution and in selective circuits
Omnichannel solution that increases customer engagement and loyalty and boosts your growth. Communicate on your customers' favourite channels
Contact our sector public experts