ISSUES FOR BANKING & FINANCIAL SERVICES
Financial institutions are under constant pressure from changes in their regulatory, economic, social and technological environment.
As proof, between the emergence of new full digital players, multi-banking and the virtualization of points of contact, the sector is experiencing unprecedented changes which have a drastic impact on strategy and processes but also on the entire management of the company. Business activity with data as a high point is a key and critical asset to be mastered, valued and capitalized. Indeed, retail banks have an invaluable wealth of data on their customers' knowledge (purchasing behavior and habit), particularly during their payments and commercial acts, or even during their consultations and interaction with the bank remotely (internet, mobile app, social networks).
Corporate and investment banks are not left behind as they are required to collect data in order to be in regulatory compliance by monitoring the phone conversations of traders. The valuation and use of all this data represent an opportunity to improve and optimize customer relations, and to prevent risks and fraud, in order to meet the requirements of regulatory authorities. These are all challenges to integrate in order to remain competitive while continuing to attract and retain customers.
ChapsVision group offers several solutions for the banking sector to financial services' companies.
THE UNIQUE Data operating system THAT MEETS ALL THE BUSINESS NEEDS OF BANKING AND FINANCE MARKET
360 ° vision of your customer base (multi-channel customer events) for better customer knowledge

Prediction of changing economic conditions with sophisticated modelling scenarios

Automatic lead generation improving sales performance while reducing prospecting effort

Detection of additional or cross-selling opportunities

Predicting defaults for risk reduction and fraud detection

Monitoring market developments (competition, regulation, technology) for better decision-making- Monitoring conversations with call center agents for better quality and operational profitability of your customer service

Automation of the processing of traders' phone conversations to save time and improve productivity
ChapsVision offers a cognitive data operating system for analysts and traders in the banking sector and financial institutions allowing them to apply artificial intelligence, predictive techniques and search for associations based on very large volumes of data.
This data operating system integrates perfectly the existing application environment of our customers and the omni-channel CRM (customer service, sales force), Marketing Automation and Market & Speech Intelligence offers. Our customers thus benefit from a 360 ° view of their business ecosystem and customer knowledge in order to make rapid decisions, optimize their revenue and customer loyalty, while reducing risks.
Coheris CRM Care by ChapsVision
BANKING AND FINANCE CUSTOMER SERVICE CRM
Consolidate the knowledge of your customers' profile. Offer your call center agents strong autonomy and ensure optimal efficiency in customer relationship management.
Improve the quality of your services and retain your customers by increasing their satisfaction.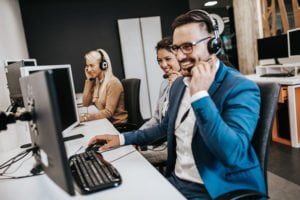 Coheris CRM Sales by ChapsVision
THE CRM OF BANKING AND FINANCE SALES FORCES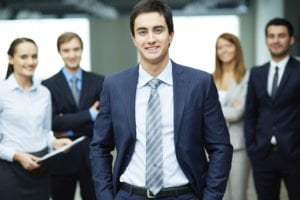 Offer your customer advisers speed and efficiency to optimize time-to-market and conversion rate. Get real-time visibility into sales and delivery processes, especially forecasting with quick and easy dashboards.
THE AUTOMATION MARKETING SOLUTION FOR BANKING AND FINANCE
Our data-augmented omnichannel marketing automation platform allows marketing teams to build and manage personalized relationship programs independently, in the service that will increase your customer value.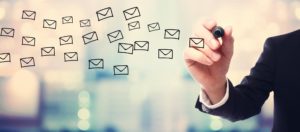 MEDIASPEECH by ChapsVision
THE VOICE TRANSCRIPTION SOLUTION FOR BANKING AND FINANCE MARKET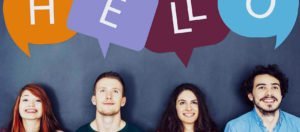 A multilingual voice transcription solution, MediaSpeech® converts audio and video tracks into searchable text transcriptions. Thanks to the deep neural networks (or deep learning) today very present in Artificial Intelligence systems, MediaSpeech® is based on an extremely fine modelling of the acoustic space, robust in the face of the variabilities of the speakers (rate, accents…). Sound conditions offer an even more precise and faster transcription.
THE BANKING AND FINANCE WATCH SOLUTION
Our business intelligence and competitive intelligence solution, AMI Enterprise Intelligence, enables companies to harness Big Data in order to anticipate changes in their environment – competitive, technological and legal – and to identify new development prospects. Identify fintech players, follow the evolution of cryptocurrency regulations to seize new opportunities and control risks!

The ChapsVision intelligent platform aggregates a set of interconnected solutions capable of feeding customer engagement in real time. It is highly compatible with your information system.
Put data at the heart of customer engagement for a sustainable relationship that generates results
360° collaborative and omnichannel CRM at the service of customer relations. Adapts to all the business needs of your organisation
A suite of web & point of sale solutions that meet your customers' expectations and your business imperatives
Support the negotiation, the decision and the development of your presence in mass distribution and in selective circuits
Omnichannel solution that increases customer engagement and loyalty and boosts your growth. Communicate on your customers' favourite channels
CONTACT OUR BANKING AND FINANCIAL SERVICES' EXPERTS