coheris crm by ChapsVision
Coheris CRM by ChapsVision is a complete solution at the service of controlled customer relations. 
optimise and exploit the customer journey and experience
A reliable and consolidated knowledge of your customers is necessary for the development of the company's performance. With the Coheris CRM by ChapsVision software, you benefit from a unique and global vision of the customer value, shared by all the entities of the company, directly transformable into operational actions.
Coheris CRM by ChapsVision offers to each user a maximum efficiency and a great autonomy in his activity, in the respect of the business processes of the company.
Coheris CRM by ChapsVision responds to these key issues with a piloting of the indicators (KPIs) in real time.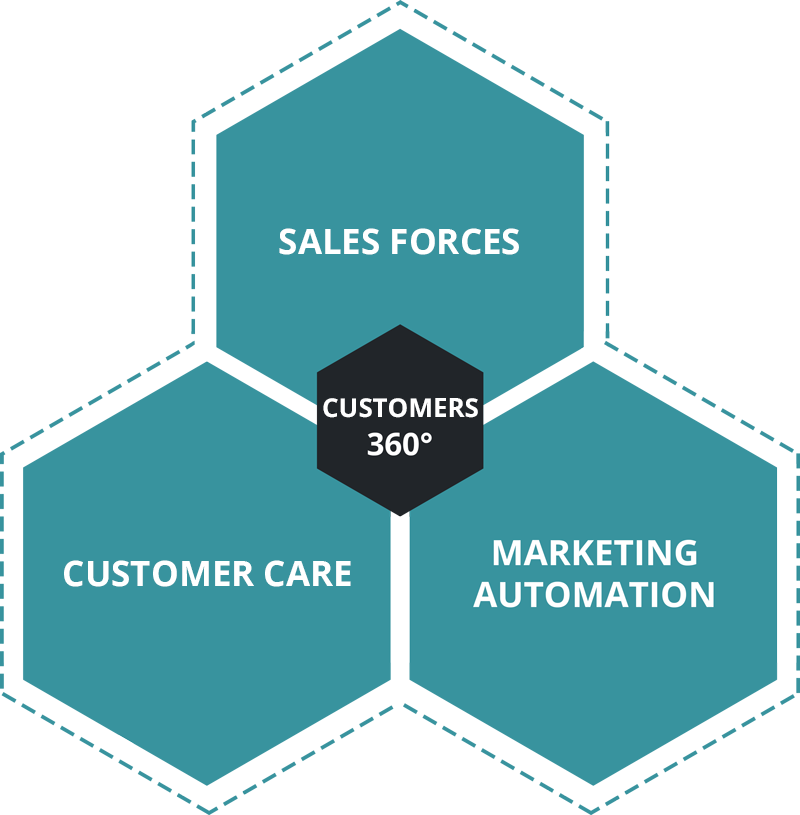 centralise your various tasks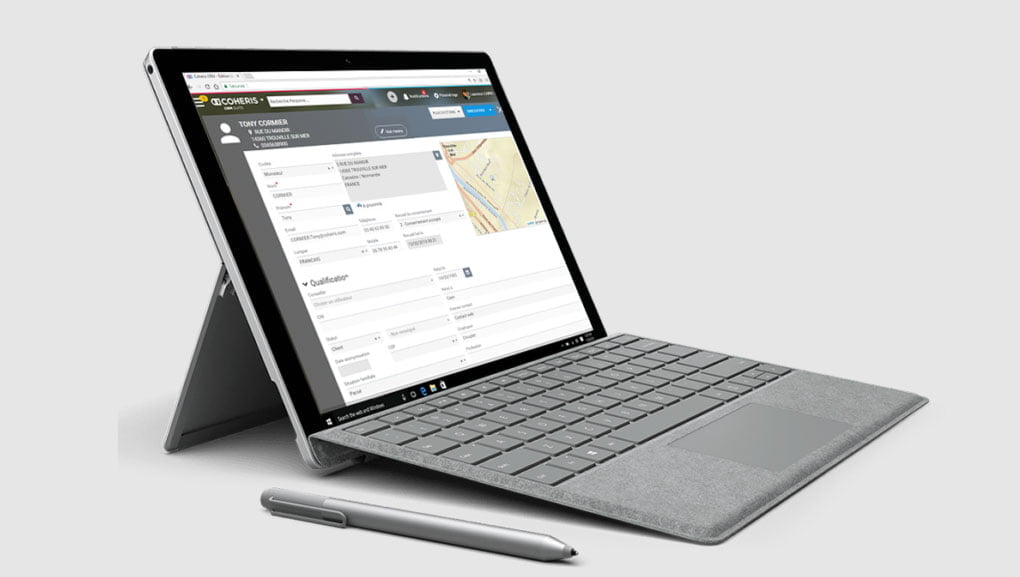 As a global solution for customer relationship management, CRM software allows you to structure and make the most of customer knowledge within your company.
This CRM tool will support you in the implementation of your multi-channel marketing actions, sales management or prospecting in order to increase the commercial performance of your teams, reduce your costs, improve your marketing and communication campaigns and build customer loyalty.
crm software for your business
Thanks to its extended functionalities, Coheris CRM by ChapsVision brings a global solution to all the actors of the customer relationship within the company, whatever their work.
A complete cross-channel view of the business. 
Increase customer satisfaction and loyalty, improve service quality and control service costs.
Handle solicitations

Manage commercial rebounds

Manage the quality of customer relations
Follow-up of commercial actions. 
Develop sales by offering your customers the best offer at the right time, while managing sales activity efficiently.
Manage accounts and contacts

Animate the commercial relationship

Manage sales performance
Increased marketing performance. 
Animate your marketing campaigns by targeting your potential customers to optimise your return on investment from your information. 
Segment audiences

Orchestrate omnichannel campaigns

Measure conversion
a simple and accessible crm
Omnichannel: social networks, emails and sms for a 360° view of the customer in your system.

Mobility and disconnected mode accessible in multi-device.

Easy integration with your IS with "On premise" or "Cloud" modes to couple with your different tools.
The General Data Protection Regulation has been in force since 25 May 2018. Companies now have to prove their compliance efforts when handling personal data. Coheris CRM by ChapsVision integrates features that enable companies to comply with the GDPR, such as:
Gathering consent from individuals.

Tracking information changes.

Handle and manage the right to access data / right to portability.

Processing and managing the right to be forgotten.

Controlling comment areas to avoid the capture of sensitive personal data prohibited by the GDPR.
CRM Software for Customer Service, Sales and Marketing

Complete and versatile CRM solution for contact management, sales processes or customer support

Scalable CRM tool thanks to the various integrated modules
Why choose coheris crm by ChapsVision
COHERIS CRM BY CHAPSVISION MODULES
Coheris CRM by ChapsVision allows companies to enter a digital relationship and to enrich their customer knowledge. Thanks to advanced analytical functionalities with a text mining module (text analysis) and data visualisation with an integrated BI module (Business Intelligence), users benefit from the latest innovations in CRM and analytics.
Coheris CRM integrates analyses and business dashboards for a better follow-up of your different KPIs
Coheris CRM analyses the syntax of messages to classify them automatically
Coheris CRM controls the free text zones to avoid entering sensitive data
Coheris CRM allows you to identify, consolidate and remove duplicates from your database
Coheris CRM is connected to the main Social Networks to process all interactions
The CRM solution of Coheris by ChapsVision is not fixed, it regularly adapts to our needs.
We chose Coheris for our project because their solution offered a functional coverage adapted to our needs, with an easy deployment and a modular approach.
coheris crm by ChapsVision services
The success of a CRM project depends as much on the customization of the software package, on the implementation and the support of the project as on the intrinsic qualities of the chosen tool.
Always attentive to your needs, the project teams contribute to the respect of the deadlines, quality and costs set.
Each Coheris by ChapsVision training course is designed to allow you to take full advantage of the solutions' functionalities and to put in place the best practices in terms of integration, deployment and administration methodologies for both technical and functional profiles.
Coheris by ChapsVision has combined its maintenance and support skills into a Technical Support Centre whose vocation is to provide technical assistance to all its customers on the use of the software.
Contact our experts Coheris CRM by chapsVision