In the world of digital and ultra-mobility, today's consumers are highly informed about offers and prices. They are extremely exigent and volatile, expecting an immediate and personalised response to their needs.
Faced with these new behaviours, the distribution market is increasingly competitive, with the prominence of various pure-player online platforms such as: Amazon, Google, and Alibaba, etc.
In this context, the control and exploitation of customer data and the evolution of the business ecosystem are strategic for retail brands in order to remain competitive and to offer a unique omni-channel shopping experience.
The ChapsVision group offers you several solutions adapted to the retail sector.
THE UNIQUE DATA INTELLIGENCE operating system THAT MEETS ALL RETAIL BUSINESS NEEDS
360° view of the customer and analysis of verbatims (social networks)

A seamless and ultra-personalised customer journey

Generation of additional or cross sales

Sales promotion in line with your business requirements (profit, destocking, brand agreement, etc.)

Customisation of product ranges at each customer contact point (country, zone, shop, etc.)

Monitoring of your ecosystem (competition, technology, regulations, etc.)

Monitoring of the conversations of the phone operators for a better quality and operational profitability of your customer service
ChapsVision offers a cognitive operating system for retail analysts and businesses to apply artificial intelligence, predictive techniques and association search on very large volumes of data.
Our operating system integrates seamlessly with our customers' existing application environment and omni-channel CRM (customer service, sales force and marketing automation), Unified Commerce and Market & Speech Intelligence platform offerings. Our customers benefit from a 360° view of their business ecosystem and customer knowledge in order to make quick decisions, optimise their income and customer loyalty, while reducing risks.
INTELLIGENT UNIFIED COMMERCE PLATFORM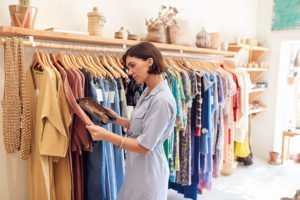 Empower your sales representatives to be at the heart of a unique customer experience.
Solution:
Digital-in-store: Unified catalogue, real time stock, omnichannel selling, remote selling, salesperson performance optimisation, etc.
OMS : Order Management System
Unified inventory
Web-To-Store (e-resa, click and collect, ship-From-Store, click and collect express, Ship-From-Store express )
Returns & Refunds
Store Management
Clienteling
Build a true omnichannel sales strategy with the Order Management System (OMS).
Improve the entire omnichannel order lifecycle from receipt to inventory update to deliver the best customer experience with the best margins for the company. Optimise your supply chain management and improve the customer experience. Eliminate out-of-stocks and fulfil all orders.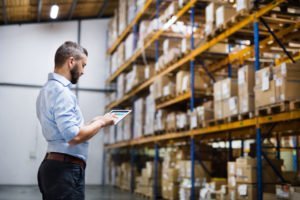 E-Merchandising & Searchandising
10 years of e-Business expertise combined with a 360° view of the customer enable e-merchants to make sure that each consumer finds the product they are looking for in record time, while at the same time captivating them to engage them in their omni-channel journey.
3 modules :
Octipas Immersive Search: Speed of shopping basket construction

Octipas Predictive Merchandising: Increase income and profitability

Octipas Performance Analytics: Improved team efficiency and productivity
The aim is to deliver an ever more fluid and inspiring experience with an ever more extensive Marketplace offering.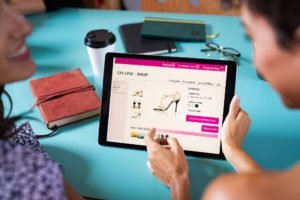 As a brand, equip your sales force in the field to effectively manage your commercial activities and your merchandising strategy in shops. Your sales representatives plan their rounds, monitor and reinforce your field presence in order to improve your sales performance.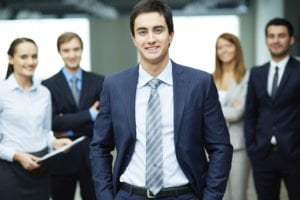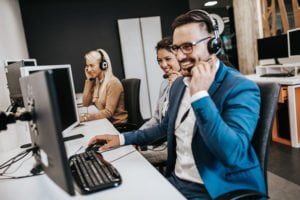 Make your customer knowledge more reliable and consolidated. Give your operators a high degree of autonomy and ensure optimal efficiency in customer relationship management. Improve the quality of your services and build customer loyalty by increasing their satisfaction.
Rely on your mobile sales force to relay B2B complaints and requests.
Unify the processing of B2B & B2C complaints and requests within a single solution.
Offer an omnichannel and personalised customer relationship thanks to
a unified view of your customers: socio-demographic data, equipment, interaction history, household structure, behavioural and predictive data,

centralised management of the various contact points (telephone, email, SMS, chat, social networks, public FAQ, mail, customer area),

automated processing.
The aim is to offer an audit of the points of sale (planning visits, carrying out diagnoses and monitoring action plans)
Our omnichannel, data-enhanced marketing automation platform enables marketing teams to build and manage personalised relationship programmes with complete autonomy, in order to increase customer value.
The aim is to carry out marketing and retargeting campaigns following shopping cart abandonment, and upsell programmes based on the pages visited. Our tool is also used to set up a personalised relational programme dedicated to customers with a loyalty card.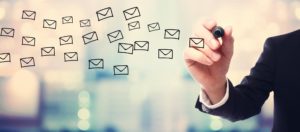 MediaSpeech® is a multilingual voice transcription solution that converts audio and video tracks into searchable text transcriptions. Thanks to the deep learning neural networks now widely used in Artificial Intelligence systems, MediaSpeech® relies on an extremely fine modelling of the acoustic space, which is robust in the face of speaker variability (speed, accents, etc.) and sound conditions, and thus offers an even more accurate and faster transcription.
MediaSpeech® also transcribes voice interactions in Contact Centres. Thus offering better customer knowledge and improved operational profitability of customer service via automation (reception, natural language, Callbot).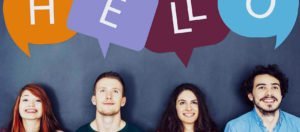 Our strategic and competitive intelligence solution, AMI Enterprise Intelligence®, enables companies to exploit Big Data to anticipate changes in their environment – competitive, technological and legal – and to identify new development opportunities.
Analyse product reviews or monitor your reputation on social networks !
The ChapsVision intelligent platform aggregates a set of interconnected solutions capable of feeding customer engagement in real time. It is highly compatible with your information system.
Put data at the heart of customer engagement for a sustainable relationship that generates results
360° collaborative and omnichannel CRM at the service of customer relations. Adapts to all the business needs of your organisation
A suite of web & point of sale solutions that meet your customers' expectations and your business imperatives
Support the negotiation, the decision and the development of your presence in mass distribution and in selective circuits
Omnichannel solution that increases customer engagement and loyalty and boosts your growth. Communicate on your customers' favourite channels
Contact our retail specialists