ChapsVision announces the acquisition of QWAM Content Intelligence
ChapsVision announces the acquisition of QWAM Content Intelligence, a major French player in the analysis and enhancement of textual data based on the latest Artificial Intelligence technologies.
ChapsVision, the data processing specialist, acquires QWAM, the expert in software solutions for textual information enhancement through its semantic and AI technologies. QWAM's expertise in textual data analysis integrated with ChapsVision's software solutions and Argonos, its powerful platform for massive processing of heterogeneous data, will contribute to the creation of a European champion in natural language processing (NLP).
QWAM, the publisher of solutions for enhancing the value of digital information
Founded in 2007, QWAM is a French company that has designed an artificial intelligence software platform applied to natural language processing (NLP). It occupies a unique position on the French market thanks to its hybrid approach integrating semantic technologies from Big Data and Artificial Intelligence.

QWAM meets the needs for exploiting textual data available within companies and organizations, or on the web. Its solutions address the needs of data analysis and business intelligence, document process automation, business semantic search engine as well as monitoring and extraction of information from the web. QWAM's solutions are used by more than 100 customers, mainly large accounts or public organizations, including the French Ministry of the Army, the Defense and Security sector, the public sector, the media, industry, services and finance. As an example, QWAM has been asked to analyze the online contributions to the french Great National Debate of 2019.

Creating a sovereign leader in BtoB and web data intelligence
Together, the two French players ChapsVision and QWAM propose an offer without real equivalent in France around the global analysis of business data or open source data. This offer allows to address the needs of companies, public services, and the governmental sector (Security, Defense) sensitive to sovereignty issues.
ChapsVision's customers will benefit from an enriched and innovative offer in the fields of textual, audio and video data processing from business solutions in place in companies and organizations or present on the web, thus offering them significant gains in terms of performance, value created, or time savings.
This integration foreshadows the future evolution of the industry, where text processing integrated with data analysis platforms offers the added value that organizations expect to effectively exploit the massive data they collect.
Christian Langevin, CEO of QWAM said:
"We are pleased to join the ChapsVision Group with whom we share many values: culture of innovation, powerful software solutions dedicated to data, customer commitment and service and finally sovereignty. Thus, the combination of our offers will allow us to cover all the needs of exploitation and analysis of heterogeneous data (of which textual data is an important part), in order to better serve our customers for whom data management represents a strategic issue. »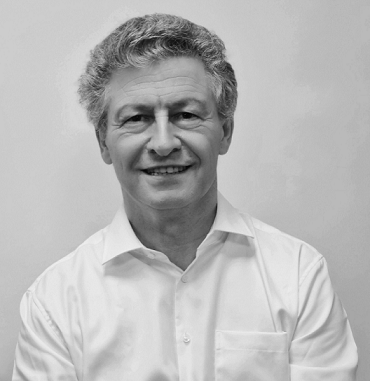 Olivier Dellenbach, CEO of ChapsVision, adds:
"The integration of QWAM is part of our development strategy to provide our customers with a sovereign processing platform with the best heterogeneous data processing capabilities. Textual data processing and language understanding are particularly important in this respect, and the acquisition of QWAM considerably strengthens our current capabilities. Beyond our Argonos platform, all of our Market Intelligence and CRM solutions will benefit. »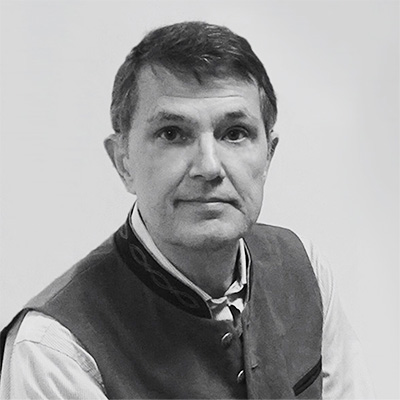 About ChapsVision
ChapsVision is a data processing specialist that enables companies to succeed in their digital transformation thanks to a software suite centered around a unified customer and product repository and a data exploitation system.
360° collaborative and omnichannel CRM, marketing automation, unified commerce platform reconciling points of sale and the web, digital intelligence and digital investigation, multilingual voice transcription, risk and crisis management, last mile logistics, so many solutions at the service of customer engagement and business performance.
Created in 2019, ChapsVision brings together the activities of Coheris, Octipas, NP6, Flandrin IT (formerly Bertin IT), Vecsys, Elektron, Ockham Solutions, Deveryware and QWAM. Its solutions have convinced major customers in the Banking/Insurance/Mutual Insurance, Retail and Luxury, CPG, Food and Beverage, Retail and Public Services sectors. Flandrin Technologies, its cyber division, offers sovereign solutions to the Ministries of the Army, Justice, and the Interior, but also to the Energy, Telecom, and Transportation sectors.
ChapsVision has more than 500 employees, 600 key accounts, and a turnover of 100 M€ in 2022.
For more information :
https://www.chapsvision.com/
About QWAM
QWAM is a French company that has designed an artificial intelligence software platform applied to natural language processing (NLP). It has developed a range of software solutions for textual data analysis based on a hybrid approach integrating semantic, big data and artificial intelligence technologies. This approach allows the company to benefit from a very large generalist repository (ontology) and also to adapt quickly to each context and use case.
For more information on:
https://www.qwamci.com/